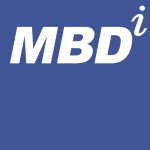 Charlotte, N.C. (October 5, 2021) — Mastering Business Development, LLC, announced it has added executive member, Dr. Richard G. Higby, and managing members Carla Caputo-Searcy and Liza Cirlot Looser, CEO of The Cirlot Agency. These members bring billions in business development wins generated over the collective course of their careers.
Kathy and William Scheessele have dedicated their 42-plus-year careers to building a legacy company, MBDi, a national leader in developing capture strategy for global Fortune 100 corporations and training business development professionals. New partners bring a powerhouse of experience in the technology, nuclear, aerospace, and defense industries. They will leverage over a century of capabilities and expertise to take MBDi to the next level.
"Kathy and I are excited to be passing on the legacy of MBDi to such an incredibly talented team as Liza, Carla, and Richard," said MBDi founder, William Scheessele. "We will continue to be engaged in the business as this team takes the company to the next level, providing critical business development training and consultation to companies as they redefine capture strategy in this post-COVID global economy."
As online learning opportunities rapidly accelerated in the wake of the COVID-19 pandemic, MBDi developed a robust virtual training program to complement its in-person training opportunities. Through the flagship MBDi product, "Mastering the Art of Business Development," participants will receive the highest level of introductory training for business development.
"We are delighted to add virtual learning to our portfolio for professionals working online, at home, or in the work environment. Reduced training travel and expenses are also a benefit to every company," said Carla Caputo-Searcy, who produced the online program. "MBDi Online Training offers the premier program over four weeks, utilizing live training and individual instruction."
"MBDi will prepare and equip professionals to provide the highest level of competitive strategy to capture and sustain business necessary to increase revenue and sustain the growth of global corporations," said Richard Higby, lead instructor. "The success of our live, online, and onsite programs is measured in the net income realized by our customers in business growth and increased productivity."
In addition to training opportunities offered by MBDi, Liza Cirlot Looser brings 37 years of experience in security, aerospace, and defense, adding to the value of client success by lending global expertise to differentiate companies from their competition through global brand strategy and positioning.
"Connecting The Cirlot Agency with MBDi was a natural fit for a global brand development and public relations firm such as ours," added Liza Cirlot Looser, CEO of The Cirlot Agency. "Equipping corporations with the tools they need to succeed in business development and combining that with strategic positioning can be a significant competitive strategy in contract wins for government contractors."
---
About the Partners
Carla is a high-energy, results-driven Aerospace and Defense executive with over 20 years of experience in Business Development, corporate planning/restructuring, strategic alliances, inorganic growth initiatives (M&A), and precision manufacturing. With MBDi, Carla serves as a Senior Consultant assisting clients in growing revenue through effective BD strategy, planning, process implementation, and operations.
Richard is a highly skilled executive with over 30 years of leadership experience in business development, operations, and research. With MBDi, Richard serves as a lead trainer for virtual and in-person executive workshops on Business Development. He is available as a Senior Consultant to assist in coaching, planning, and implementing an effective BD strategy.
Liza is the founder and CEO of The Cirlot Agency, a global brand development and public relations firm. Over the past 37 years, the firm has grown to brand and position globally publicly traded companies and privately held corporations resulting in billions in contract wins. It has also become known as one of the leading aerospace defense communications agencies in the nation.
About MBDi
Founded in 1979, MBDi is a global Business Development training and services firm headquartered in Charlotte, North Carolina, USA. Services provide front-end expertise of the Business Development acquisition life cycle, including the pre-capture planning stage and positioning strategy for Government Contracting firms, including those in the national security, defense, scientific, energy, and engineering industries.
MBDi's mission is to transform our clients' organizations and people into proven Business Development leaders by addressing the conditions and behaviors that assure positive culture change creating clear paths to professional success. MBDi qualifies as a Woman-Owned Small Business (WOSB).
###
Media Contact
Kelsey DeVazier
kelsey@cirlot.com
601-664-2010