Develop a Winning Mentality with the
Mastering Business Development
Increase your success with these key business development skills:
Gain the thinking, behavior and techniques for proactive client engagement and revenue generation.

Master diagnostic interviewing skills to uncover the client's core issues.

Leverage proven Principles of Behavioral Psychology to identify valid prospects and pipeline opportunities.

Employ the steps of the MBDi HUMINT® Customer Engagement Process to obtain the quality intelligence needed move opportunities through your pipeline.

Develop a better understanding of the psychology of how and why customers "buy" when making sourcing decisions.

Learn to encourage customers to participant in your opportunity Identification and Qualification (OI&Q)i phase, rather than being drawn into their RFP process.
All delivered with live instruction in two formats: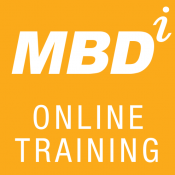 4 - Day Virtual Instruction
2 Days per week for 2 weeks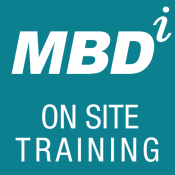 2 or 3 - Day In-Person Training
Private Training Available for Corporate Teams
Successful corporate, or company, sales teams, are given the tools to succeed in building revenue growth and establishing customer intimacy. Our certified customer engagement training curriculum focuses on optimizing each team member's individual thinking and behavior, based on their role and customer engagement focus. Depending on your organization's customer engagement needs and your professional development requirements, your team can complete select business development classes or the entire series.
Reach out to us to schedule private instruction for your whole team.
What Makes Our Training Different?
For over 42 years, MBDi  has helped government contracting (DOD) firms – including those in the national security, defense, scientific, energy and engineering industries – improve sales efficiency and effectiveness through our sales training workshops. By consistently tackling the complex revenue growth issues such as building customer intimacy, we have earned their respect as a trusted partner.
Our subject matter experts are all former CEOs, managing partners, senior military officers, or senior business development leaders with real-world experience and a focus on increasing Pwin. They provide a full range of revenue growth and sales knowledge, business development intel and behavioral psychology training to help you and your team drive revenue results that are second to none.
Proven Training That Works
Over 90% of our business comes from repeat customers and customer referrals for good reason. Our sales training graduates consistently increase customer intimacy and improve win rates by becoming more efficient and effective at engaging customers in winning conversations. What we teach works. Just ask our past attendees.
What Our Students are Saying
"Mastering Business Development® has enlightened me to the conceptual as well as the mechanical aspects of BD, and also on the difference between BD and Sales. My objective for attending has been met and exceeded."
Mike Hucks | Director, Non-intrusive Inspection | Smiths Detection
"In the increasingly competitive landscape we foresee, mastery of the art of business development is essential in achieving growth. The training we received from MBDi has been instrumental in shaping our business developers into a high-performing team to make that growth possible."
Charles Rash | VP Operations | Potomac River Group, LLC
"MBDi training changed my entire approach to Business Development, and the results have been tangible and significant. I recommend it for everyone who wants to be successful in Business Development."
Steve Adragna | Senior VP & General Manager | Arcanum Global