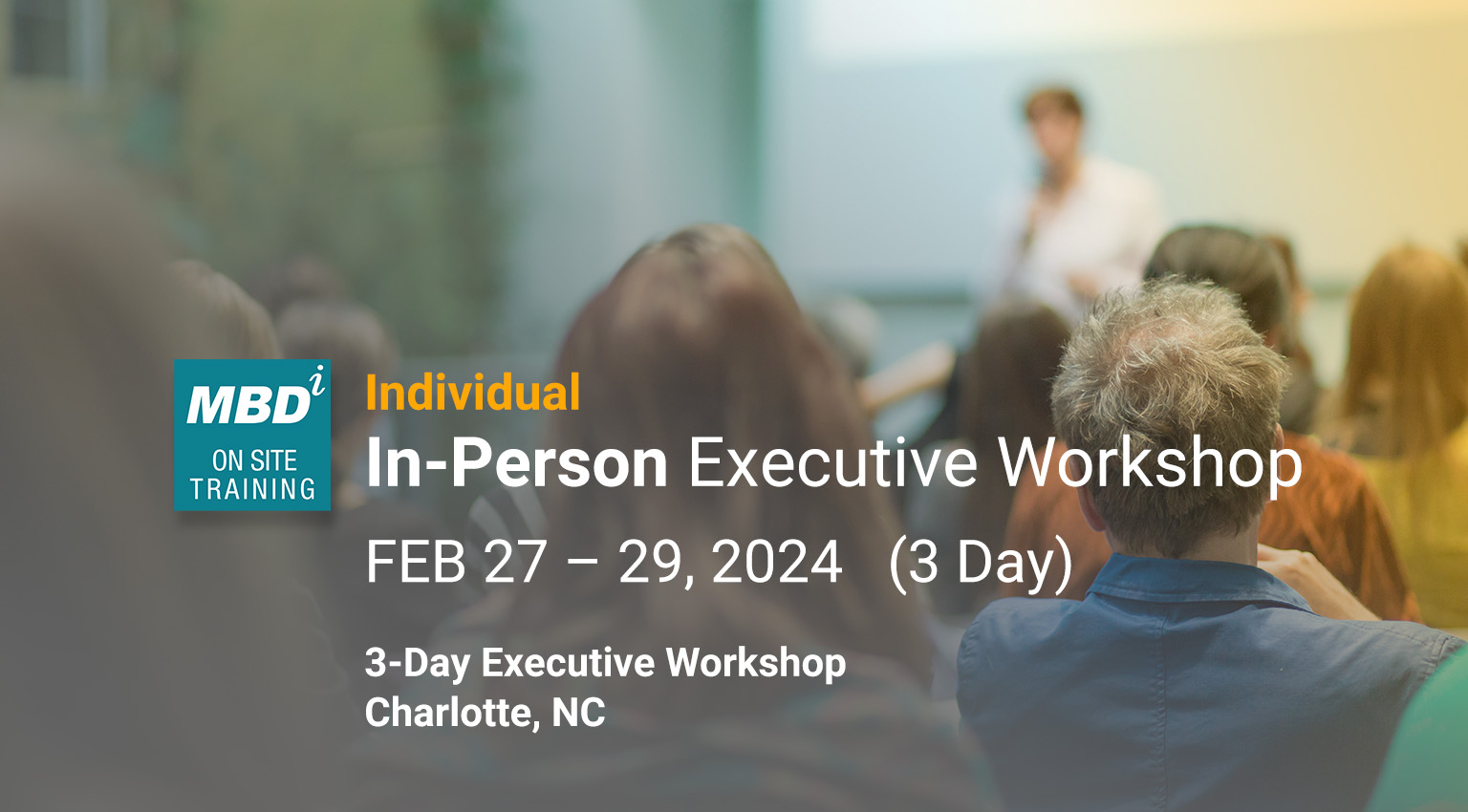 Mastering the Art of Business Development™ Executive Workshop
70
70 people viewed this event.
3-Day on Site Program
February 27 –29, 2024 | Charlotte, NC
LOCATION:
TBD
During this highly interactive, professional development workshop, participants will:
Gain the critical thinking, behavior and skills for proactive client engagement and revenue generation.
Identify and overcome psychological limitations challenging success in their role.
Learn to identify and disqualify unprofitable opportunities before investing Bid and Proposal resources.
Understand how behavioral psychology and transactional analysis improves your understanding of the prospect.
Develop an understanding of the MBDi Opportunity Identification and Qualification (OI&Q)I Phase and proprietary HUMINT® Client Engagement Process (CEP)
Learn the critical skills for conducting a diagnostic interview with the client.
Explore methods for shaping budget considerations and opportunities based on intel gathered.