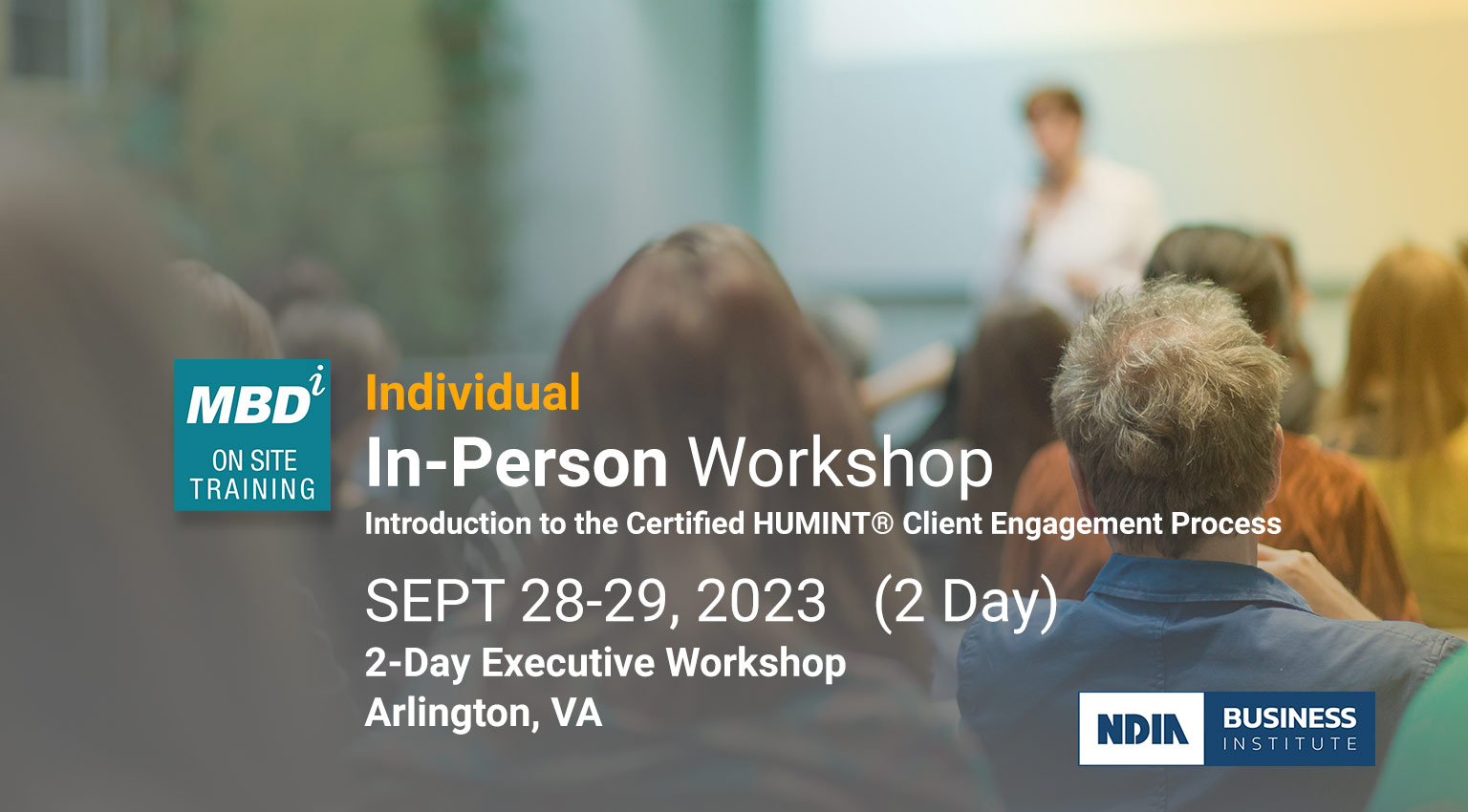 Mastering Business Development® & Introduction to the Certified HUMINT® Client Engagement Process.
288
288 people viewed this event.
2-Day On-Site Program

September 28 – 29, 2023 | NDIA Headquarters
NDIA Headquarters
2101 Wilson Blvd, Suite 700
Arlington, VA 22201
Tel: 7032472540
GET DIRECTIONS
Introduction to the certified HUMINT® Client Engagement Process
Day 1 – Theory, Concepts & Principles (Right Brain)
Understanding the Role of Business Development
Introduction to Purpose Driven Leadership
Uncovering Mechanical & Conceptual Limitations
Importance of Behavioral Psychology in BD
Discovering How & Why People Buy
Day 2 – Processes, Techniques & Application (Left Brain)
Internal & External BD Processes
Early Opportunity Identification & Qualification – (OI&Q)
Tracking Opportunities, Intel & Prospects
HUMINT® Client Engagement Process
Mastering Dialogue & Intel Gathering Skills
MBDi LLC retains the right to use workshop photography and video for promotional purposes.